World's fastest Ankle-Brachial Index
Automated ABI measurement in 1 minute with a simple portable device.
Why measure ABI with MESI ABPI MD?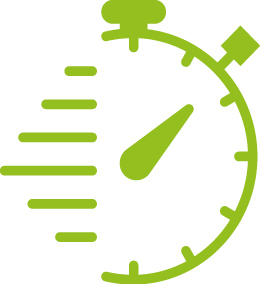 No need for rest time. Regulated cuff inflation and deflation in 1 minute. Automatic detection of the arm with higher blood pressure.
Reliable interpretation of pulse waveforms to identify severe disease and notify the operator with a clear ''PAD'' message.
Completely simultaneous, risk-free measurement, eliminating human error and blood pressure drift.
Pulse waveform analysis, report printout and storing of the result for a precise interpretation at any time.
Ankle-Brachial Pressure Index using improved oscillometric method and plethysmography, with PADsense™ algorithm.
Heart rate and systolic, diastolic, and mean blood pressure using an improved oscillometric method and plethysmography.
Brings screening to the risk group!
• Ankle-brachial index in 1 minute
• Completely automatic
• 4 Cuff System
• Easy to use
• Intended for first contact care provider – screening for PAD
The automated ankle brachial pressure index measuring device (ABPI MD™) gives you an opportunity to diagnose your patients faster!
It is International Best Practice to perform a comprehensive lower limb assessment including an Ankle Brachial Index (ABI) before initiating compression therapy. (Wounds UK, 2019).
For more information on the MESI ABPI MD, click on the link below: